<![if !vml]>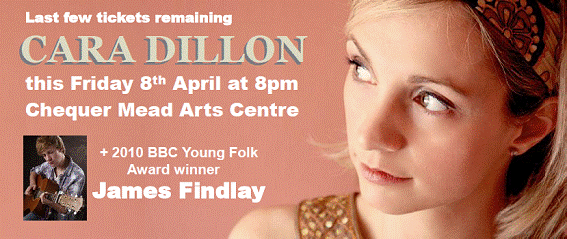 <![endif]>
"What may well be the world's most beautiful female voice..." Mojo
"Dillon's crystalline, angelic voice is an instrument of rare beauty capable of melting the sternest of hearts" BBC
"The Irish, of course, breed prize winning musicians like racehorses, but even among these Dillon's a wonder - wide-eyed all-Ireland champion… Dillon's vocals, expressive beyond her years, are right on the money." Q
(ORIGINALLY 19 FEBRUARY)
Friday
8 April 2011
8pm
Cara Dillon
at Chequer Mead
East Grinstead
Support: James Findlay
www.chequermead.org.uk
£17.50 ((£15 conc)
Box Office 01342 302000
<![if !vml]>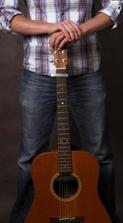 <![endif]>
Returning two years after her last visit to Chequer Mead, Irish songstress Cara Dillon has that rare talent that you only come across a handful times in your whole life. Her staggeringly beautiful voice has the ability to reach inside the soul of a song and imbue material with not only profound sweetness but also poignancy and depth.
Cara was brought up in the rich cultural heritage of her native Co. Derry. Having won the All Ireland Traditional Singing Trophy aged only 14 she went on to sing with Oige, De Dannan and then Equation. It was in this band that she met her husband and musical collaborator Sam Lakeman. The combination of Cara's expressive vocals and Lakeman's rippling piano and fresh production squeezed new life into the music. Their original songs sit happily alongside the traditional, reinforcing the debt they owe, whilst pointing to a distinct and distinguished musical identity all of their own.
In 2010, she released independently her widely acclaimed 4th album 'Hill Of Thieves', which won Best Album in the BBC Radio 2 Folk Awards. In 2010, a DVD 'Live At The Grand Opera House' was also released, with Cara performing the album and other selected songs, for one night only in Belfast.
Whether she's singing her native traditional songs of lost love and emigration, or their original compositions, you will be hard pressed to find a more emotive and captivating performer. Cara Dillon is at the very top of her field and one has the feeling she'll be there for a very long time.
James Findlay won the 2010 BBC Radio 2 Young Folk Award title in December 2009. Acoustic Sussex was there, and among a stunning group of finalists, James' amazing voice and distinctive guitar and fiddle-style impressed everyone, causing judge Jon Boden from Bellowhead to exclaim a widely-reported"Bloody hell, what a voice!'.
James is influenced by all genres of music, but his love lies in traditional English folk music and ballads. In a short space of time he's developed a stage presence all of his own.
As well as the Young Folk Award James was a winner in the 'New Roots' national competition for up-and-coming folk performers in 2008. He's warmly charismatic with that sparkle of personality that draws a crowd along with him.
His debut album Sport and Play has just been released on the major folk label, Fellside.
<![if !vml]>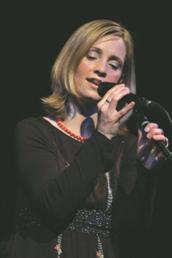 <![endif]>
Cara Dillon performing at Chequer Mead in 2009
<![if !vml]>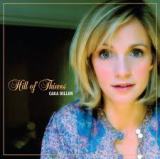 <![endif]>
More information on all our events can be found on our website: www.acousticsussex.org.uk. You can also find us on MySpace (with Playlists of tracks from upcoming artists) at: www.myspace.com/acousticsussex.
If you know anyone who you think may enjoy our events, please forward this email to them.
UNSUBSCRIBE
If you do not wish to be on this mailing list, please reply to this email, ensuring you include your name in the email and the word 'unsubscribe' in the heading.
Thank you.