Chantel McGregor is one of the rising stars of today's British Blues-Rock scene, both performing with her band and at her solo gigs. Having started playing guitar at the age of 7, Chantel went on to perform regularly with local blues-rock bands by the age of 12. Qualified at Grade 8 and the holder of Leeds College of Music's prestigious 'Outstanding Musicianship' award for 2006/7, she formed her own band in early 2007, completing her music degree in 2009.
This has now led to the release of her debut album "Like No Other", from which the track "Help Me" has been included in the worldwide release from Universal Records "100 Years of The Blues".
In September 2011, Chantel was voted 'Young Artist Of The Year' at the British Blues Awards.
<![if !vml]>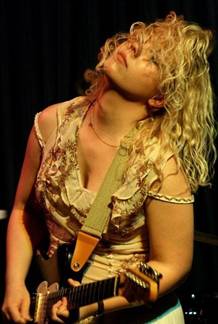 <![endif]>

We are very pleased to have Chantel headlining for us this year. Tickets for Chantelís concert are £10 advance or £12 on the door. Chantel is supported by the Rosco Levee Band and Jim Crawford. Itís going to be the highlight of the festival, donít miss it!!

Rosco Levee has gone from strength to strength since releasing his debut EP in August 2011. Rosco and his band have been impressing the crowds at festivals up and down the country and have been receiving rave reviews, including 9/10 from Whisperin & Hollorin. Using the same stellar musician line-up who worked with him on the EP, they have just completed work on the bandís debut album 'Final Approach To Home'. This highly anticipated album is officially released in March 2012, but Rosco has hinted at there being a few limited copies available for the Broadstairs Blues Bash!
On Saturday prepare for a treat as they support Chantel McGregor on the pavilion main stage.

<![if !vml]>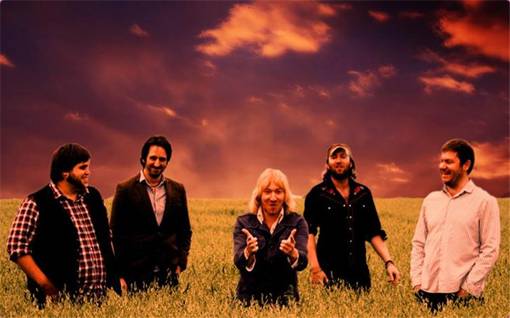 <![endif]>

Jim Crawford is a consummate finger picker and slide guitarist, he has a beautiful voice and a wicked sense of humour. Playing twice during the festival, supporting Chantel McGregor on the bay stage, we guarantee that you will laugh, be touched and at times, just plain awe-struck at his country blues. But mostly you will remember hearing Jim Crawford and his brilliantly penned originals for a long time.