Keith Summers Festival

2006-05-21

King & Queen, 1 Foley St., London. W1W 6DL
KentFolk paid a visit for the second year running to the Festival in memory of Keith Summers, organised by Peta Webb and Ken Hall of the Musical Traditions Club.

In 2005 nearly the whole Saturday's music was recorded by KentFolk, and so-far a very rough 20 track CD was cut. In 2006 most of the Sunday's music was recorded, and a 12 track 70 minute CD has been cut, but the artists would have to give permission before these very rough tracks could be released


KIF 9097to9100 King Queen
A vista of deeply experienced musicians in the King & Queen, Sunday lunchtime - some young, others less so, but still young at heart.
The strong contingent of musicians from Ireland deserves especial mention, but also a fine representation of musicians and step dancers from the UK (particuarly Suffolk and also Bampton) and an excellent singer of Breton songs, Catherine Perrier, from France.
The quality of the Irish unaccompanied singing was particularly of note, and the amusing story-lines of a number of their songs makes them particularly accessible.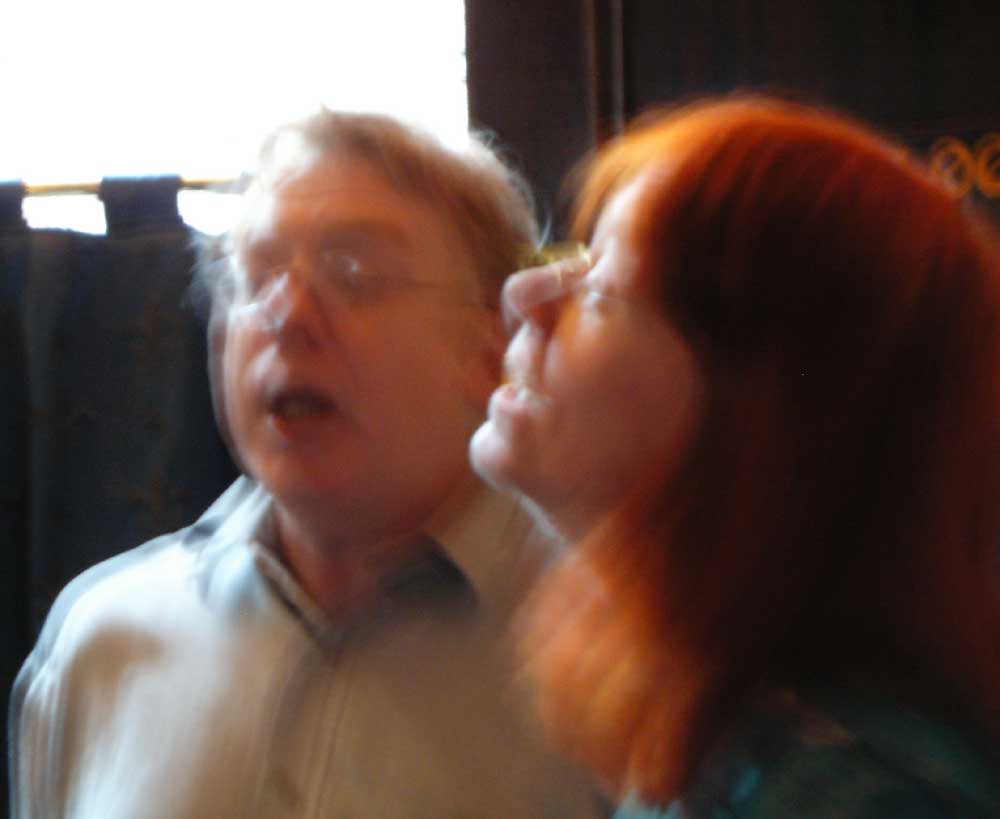 KIF 9115 Peta-Webb Ken-Hall
The harmonies from Peta Webb and Ken Hall's duets are exquisite.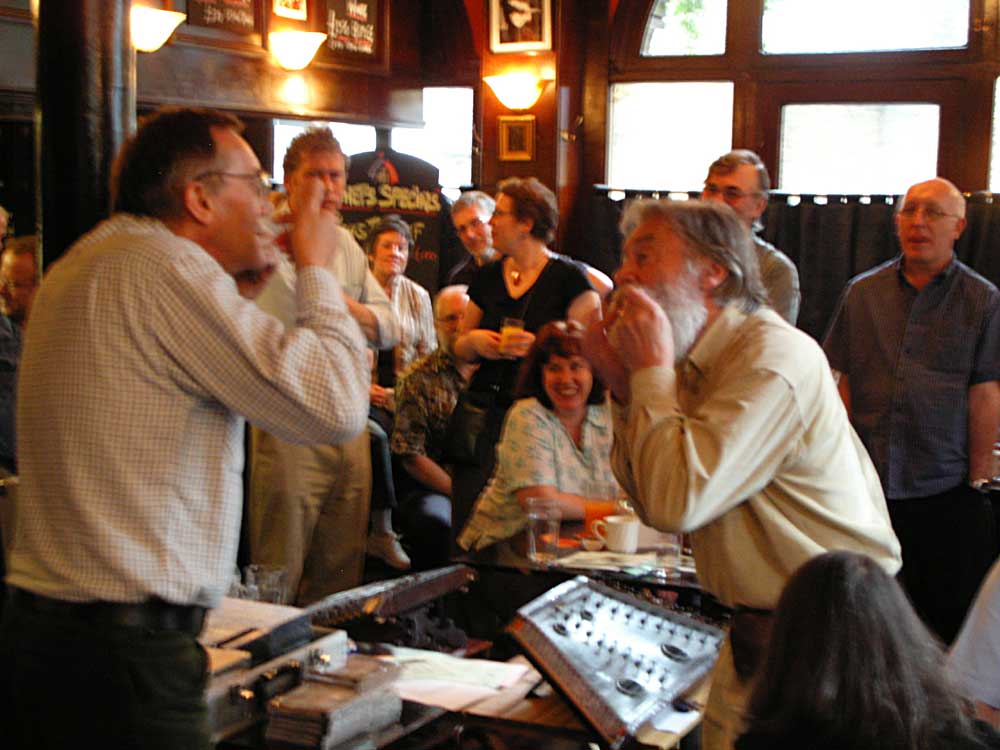 KIF 9120 jewsharp
John and Michael Wright bring the tension of a high-wire act to the Jew's Harp.
If you have a fast down-load, click on the picture for a short video (10MB).
Later in the evening in the clubroom they demonstrated that the Jew's Harp has a far wider tonal range than I was aware of.
To find out more see www.jewsharper.info/.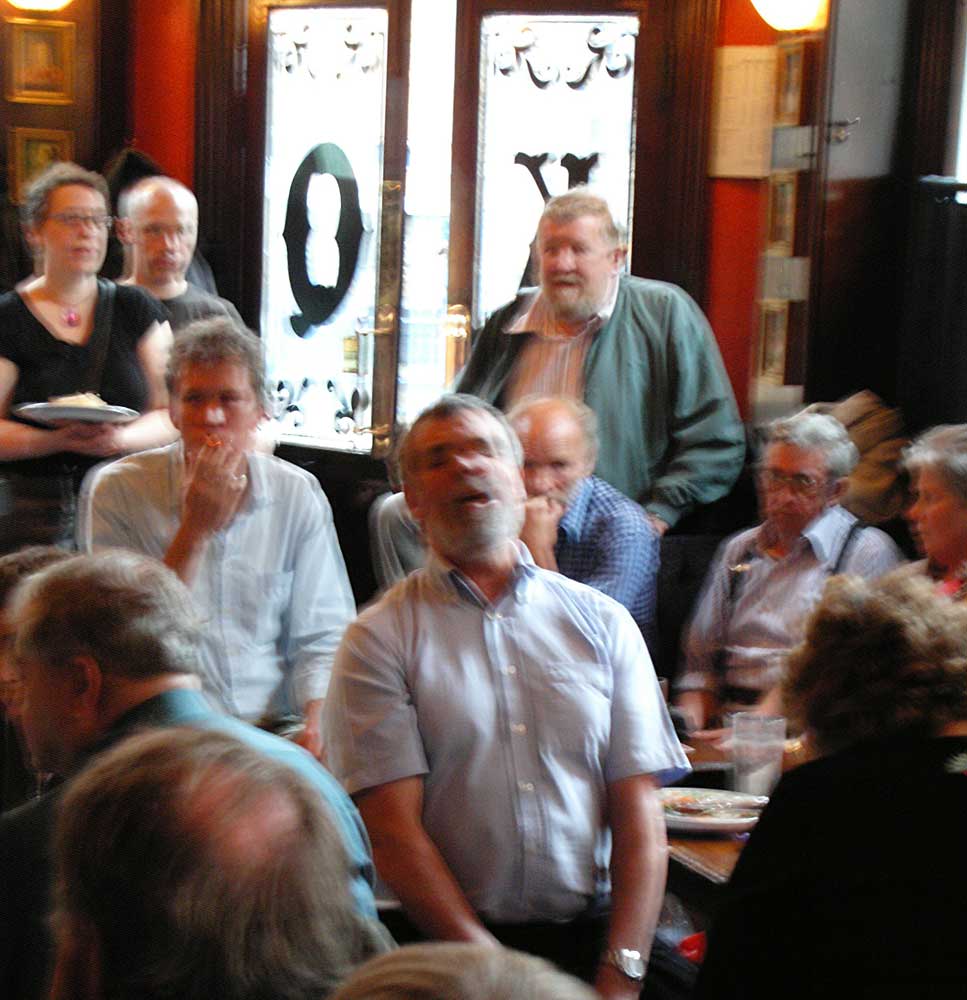 KIF 9126 Jerry-OReilly
Jerry O'Reilly gave a cracking rendition of "The Miltown 14", a recently penned and highly amusing tale by Con "Fada" O'Drisceóil, concering musicians at a session in Miltown Malbay and their brush with the law - very relevant to the UK's new licencing laws.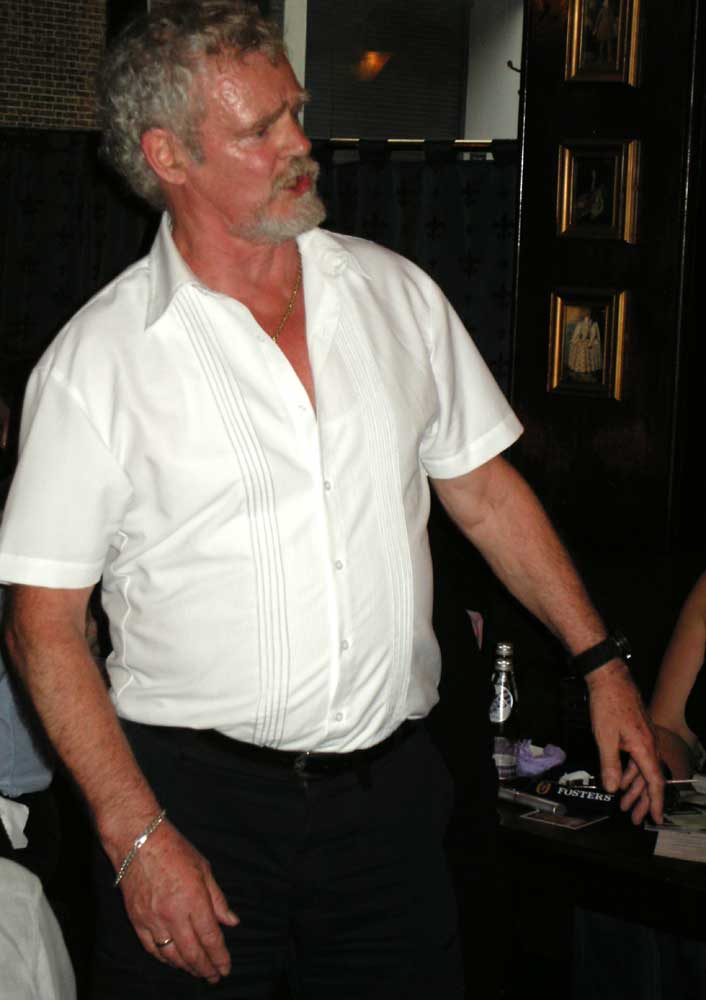 KIF 9152 Bruce-Scott
Bruce Scott from the Liverpool Irish community not only has an imposing presence and a very fine voice, but is also a well respected composer of songs, having recently won both the All Britain Fleadh and the All Irish Fleadh, for the "Newly Composed in English" category.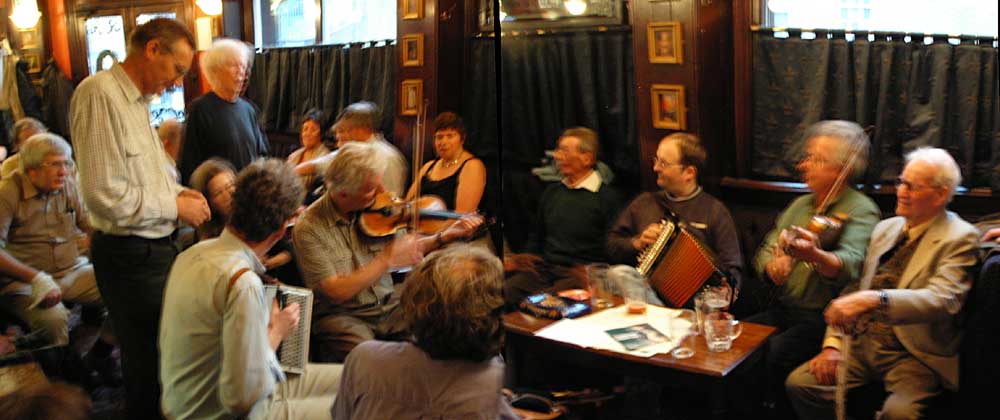 KIF 9174to9175 King Queen session
The formal end to the afternoon's event led to a fine session with a range of highly experienced players and singers.
To the left is Bob Davenport singing, then left to right : Simon Ritchie (melodeon), Paul Gross (fiddle), Jamie Wheeler (melodeon ) from Bampton, John Grout (fiddle) from Bampton, and Francis Shergold (not playing ) from Bampton.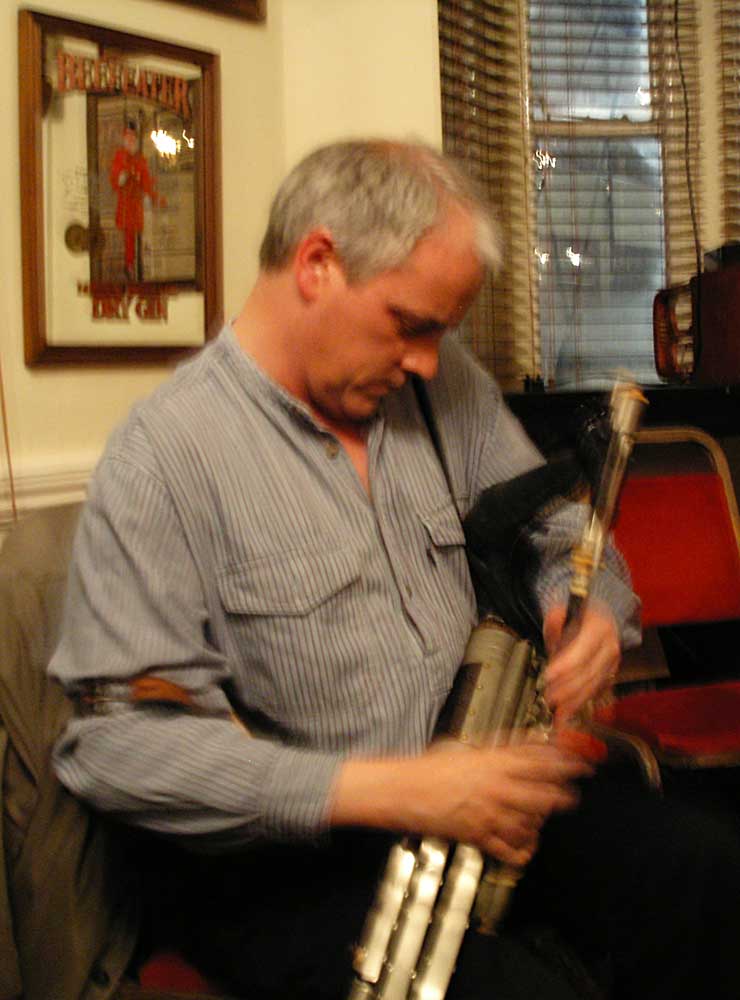 KIF 9180 Eamonn-OBroithe
Also from Ireland was Éamonn ó Bróithe, a pipe player of quite remarkable quality, and also a fine singer, deeply knowledgeable about the history of Irish music in prior centuries. The highlight of the evening gathering, he gave a fascinating recital in the club room.
---
....... photos by Beau Webber unless otherwise stated
All photos : KIF_XXXX, text and logos © KentFolk, Dr. Beau Webber, 2006.
Contact : Beau Webber : Beau_at_KentFolk_dot_com
---