---
Madam Molotoff
Coffee & Corks
Kings-Mile, Canterbury


2010-02-27

A KentFolk Photo Report.

www.kentfolk.com
---
A really relaxed gig with good friends there.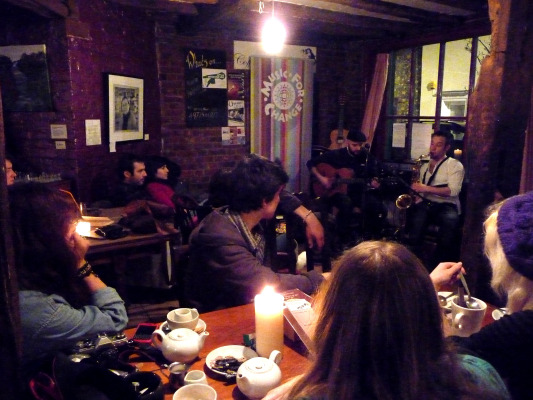 P1060472 Madam Molotoff Coffee+Corks
Coffee & Corks do a great line in herbal teas, much liked by the clientele.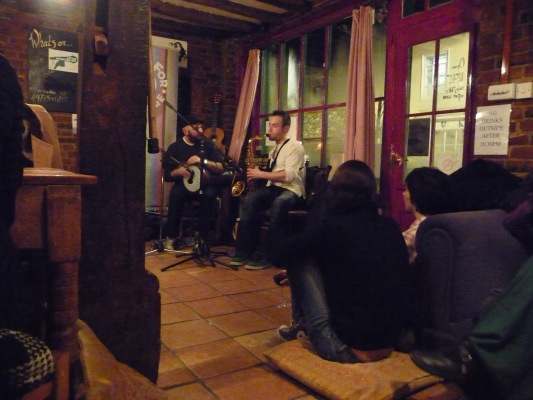 P1060482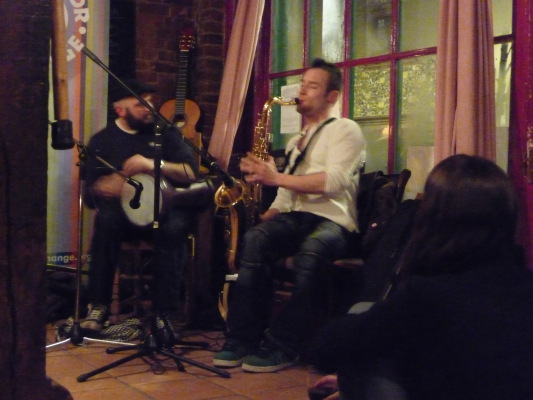 P1060487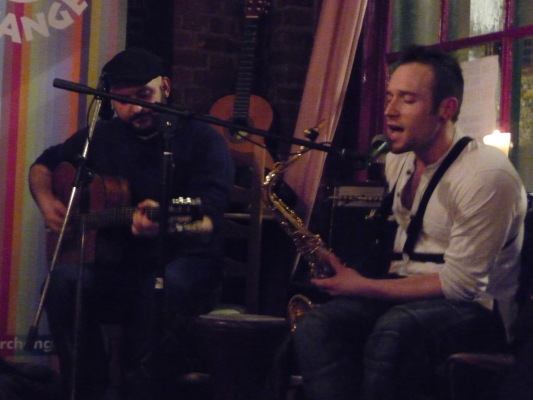 P1060490
Madam Molotoff - consists of Yiannis Zaronis (guitar, lute, percussion) and Phil Holmes (saxophone, melodeon). They played an acoustic set of Gypsy jazz and Balkan music.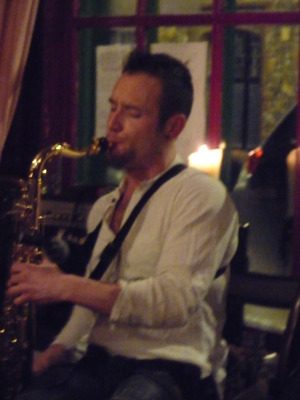 P1060495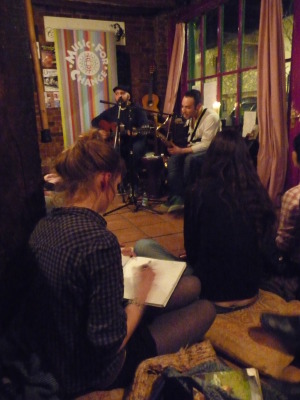 P1060496 in_the_heat_of_the_gig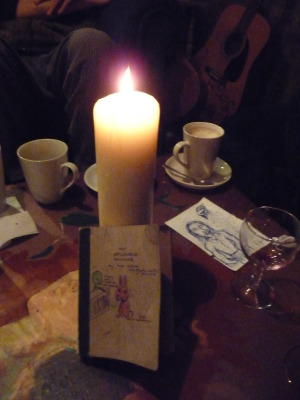 P1060497 guests sketch book
Coffee and Corks, 13 Palace Street, Canterbury, CT1 2DZ. 01227 457707.
Four recent free local acoustic events, organised by Music for Change :
6th Feb - 8pm - Brendan Power
13th Feb - 8pm - Relig Oran
20th Feb - 8pm - Universal Dread
27th Feb - 8pm - Madam Molotoff

This is a venue much loved by all there, that is being forced to close because the lease is not being renewed. This is a crying shame !
Coffee & Corks have more than 580 fans on Facebook :
www.facebook.com/pages/Canterbury-United-Kingdom/Coffee-and-Corks/78139729254
---
Text ©Dr. Beau Webber, unless otherwise stated.
Photos ©Dr. Beau Webber, unless otherwise stated.
---