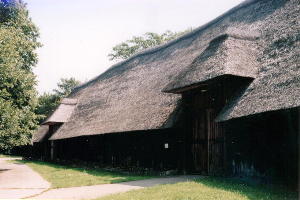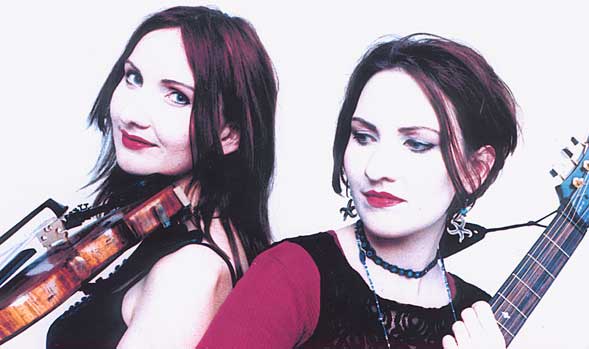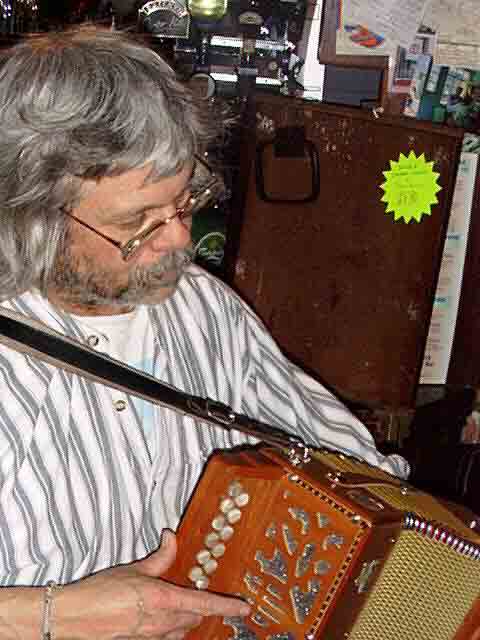 Dance to the combined forces of Longstone and Camine.
Camine are the twin sisters Ramona Egle (fiddle, whistle, harp and vocals) and Zinta Egle (guitar, vocals) - their vocal harmonies are wonderful.
Chris Taylor, on guitar, accordion and harmonica, is a deeply skilled multi-talented player, who appears regularly at Leeds Castle.
Expect some very enjoyable and highly danceable music from them.

The caller is the highly experienced Martin Young from the A2 Barn Dance Band.

The venue is the most marvelous 1350s Thatched Barn in Littlebourne - longest in the country, and an experience on its own - a wonderful place for good music.

American Supper - bring your own food, drink, utensils ...
Tickets in advance only, buy your ticket early so we know how many tables we need.
This is a thatched barn, so no candles I am afraid, and any smoking only outside barn yard gate.
Saturday 24th September, 2005,
Barn Dance 8/8.15 - 11 pm. (note earlier start time)

£6.50,
or Tel: 01227 721 736, Mob: 07875 170 593
email: beau@kentfolk.com

Buy your Tickets over the Web

Choose secure PayPal to pay by Credit Card, Debit Card, or direct transfer from your bank account (I do not see any of your financial details) :

Print this page and your email receipt as your entry ticket.
Problems with Pay Pal ?



Littlebourne Thatched Barn,
next to St.Vincents church,
at the intersection of
Jubilee Rd. and Church Rd.,
Littlebourne, Kent. CT3 1TU


(on A257, Canterbury to Wingham)



Information on barn :
www.littlebournebarn.co.uk