---
KentFolk News

November 2003
---

Hi, KentFolk has been busy this last month, both making it easier for you to hear the music of our Kentish musicians, and in extending links to the wider world of music so you can follow them to find other music sites of interest.

There are also now links to major sites such as South East Folk Arts Network, Art South East, Irish Music Magazine (this link has been there some time), and the Louisiana and Cajun Website directory.

In particular, these sites should now all have in place links back to KentFolk, to help the wider world see what our Kentish musicians are capable of.
---
The Canterbury-Kent shop died a few months ago from lack of use, but now I have for an experimental period added some "buy" links to the CD/MP3 section of KentFolk.
You can still listen for free to some MP3 music clips from some of Kent's fine musicians, such as the international multi-instrumentalist Tim Edey (Daybreak), and Cajunologie (Touiller), but if you like what you hear, you can now follow those links, and then click to buy their CDs using a credit or debit card. All payments are through the secure PayPal system.
If you do not want to use a card, I think you can also use PayPal to do a transfer from your bank (I never see your card or banking details).
If you make a purchase, the artist will send you the CD - tell me when you receive it, and then the arist will be paid (less CC handling charges).
---
I just checked with Tim that he was still happy for me to sell his CD Daybreak this way - he clearly is reading the email and replying using his mobile phone whilst gigging in Ireland (see the gig list on Tim's website):
From: Tim Edey tim_dot_dance_at_orange_dot_net
Subject: Re :selling CDs on KentFolk
Hi Beau, thanks4 your email,hope ur well+viv.What have ubeen up2?Im well thanks,i play lots thesedays in eire with seamus begley.Thats great about cd sales.I was thinking how about £14 inclusive of postage?I'd be happy4u 2take percentage? Iwondered could i put some info+article on kentfolk?Hope 2cu soon,best wishes,tim
From: CHRIS TAYLOR christy8485_at_yahoo_dot_com
..... did you know Tim E. is at the Elephant tomorrow [Tues][4th] night?
He was there with Dimitris, and what class music it was - I really think KentFolk has recorded some brilliant tracks - I will try and get some up soon, and hope to put some on a live CD.
Do support the Elephant in Faversham, they have regular Celtic/Folk music every Tuesday, and a beer festival 7th, 8th & 9th November, with a range of folk music to drink to.
---
KentFolk has requested and been approved to join a number of music WebRings.
WebRing is a structured way of organising web sites - it has a tree structure of classifications - at the end of each branch there is a WebRing - this is a group of websites with a similar theme (such as offering Blues MP3 music) that have a hub with radiating spokes - the sites at the ends of the spokes are also joined in a ring. So you can either go in rotation around the ring, or go to the hub and select which sites to visit.
I have joined various blues and folk rings - the Cajun and Zydeco ring was unpopoulated, so I have created a Cajun+Zydeco ring, and am currently asking sites if they would like to join it.
The WebRing links are to be found at the end of the KentFolk links section, but for this month they will also be visitable from this News page.
Web Rings :
---
Celtic
Positive Arts Present
LAST NIGHTS FUN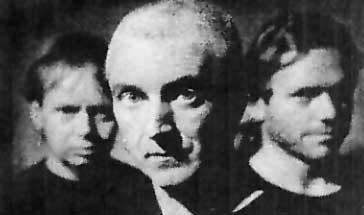 THE HOTTEST BAND ON THE UK
FESTIVAL CIRCUIT AND ONE OF
THE UK'S FINEST CELTIC BANDS
Featuring Uilleann Pipes, Concertina, Vocals & Guitar
WINGHAM VILLAGE HALL
DECEMBER 6th
Support - CAMINE. Doors 7.30pm.
£8.00 (01227) 831211

Celtic Sessions
If you have been looking for the Wednesday Celtic session at the George Inn, Stone St. this is back in place with a swing, until further notice, but there are also now sessions in a number of pubs on different days of the week:
Wednesday:
at the George Inn, Stone St.
Thurday:
This has now moved to the Three Tuns, 16 Tannery St., Faversham;
There is also a mixed session/folk evening in the Kings Head, Hythe.
On the 1st Sunday there is a Celtic session at the Shipwrights Arms, Faversham;
On the 2nd Sunday there is the White Horse, Chilham, which is a mixed Blues / Celtic / Country evening;
The last Sunday Celtic session at Deal has no home at the moment.
On Sunday Nov. 9th 1-3pm in the Elephant, Faversham there is a Celtic Session [part of weekend beer fest.]
- please do support them and the pubs.
Oh, and Chris Taylor tells me that Tim Edey is at the Elephant in Faversham on Tuesday 4th.
---
Cajun
Cajun Dances
The next Cajun dance in the region is Trans-Bayou Cajun Band from France/Louisiana, on the 30th November, 6:30 - 10:00 pm, at the Cajun Barn, Eltham - go to their website and join at least 48h prior.
There is a New Years Eve Cajun Dance with Cajunologie :
new years eve party
31st December 2003
with

'laissez les bon temps rouler'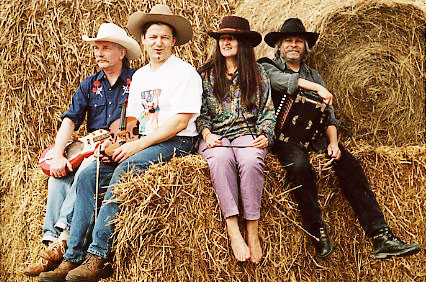 The Canterbury Centre
St. Alphege Lane (off Palace St.), Canterbury (where the Festival Club is).
from 8pm 'till late
American Supper (bring your own food, drink & utensils).
Tickets £8 (£10 on the door) available from :
Siesta, Palace St, Canterbury.
The Canterbury Centre, St. Alphege Lane (off Palace St.), Canterbury.
Gatefield Sounds, 70 High St. Whitstable.
Gatefield Sounds, 1 Gatefield Lane, Faversham.
or phone 01227 731 549
Organised by The Canterbury Centre.
There will also be a Cajun dance, with Cajunologie, on the 8th May (note correction) 2004, in the Littlebourne Barn.
and a further one at St. Peters Church House, Cromwell Road, Whitstable, on the 5th June 2004.
Kay Anderson will be at the Littlebourne one to lead a short dance workshop, but do go to some of the workshops below if you wish to learn more about Cajun dance :
Cajun Dance Workshops
These workshops are led by Kay Anderson, with Wild Turkey (Yves and Chris from Cajunologie) providing the live music.
2:30pm - 4:30pm at St. Peters Church House, Cromwell Road, Whitstable; £3.50, ring 01227 779 178 :
14th December 2003,
22nd February 2004,
25th April, 2004,
23rd May, 2004.
Also 2:30pm - 4:30pm at Star Hill Function Rooms, Star Hill, Rochester. £3.50, ring Ann on 01634 405 840.
16th November 2003
18th January 2004,
21st March 2004.
---
Jazz

Check the calendar for Jazz - You will find Andy Maclean regularly in the Rose & Crown, Stelling Minnis, on a Wednesday, and the George Inn, Stone St. is now having Jazz on a Sunday, starting 2pm.
The Tiger at Stowting have just celebrated 20 years of Jazz on a Monday with Ian Shawcross, without a break.
---
Blues
From: Katie Katie_at_micronet_dot_co_dot_uk
Subject: Have you got the Winter Blues?

Dear friend, here's a gig list for the coming months. I hope you are well, see you soon!


Gigs for November & December:

1st Nov Alphedge centre - Alphedge lane, Canterbury
Open to the public charity fundraiser for Save The Children
with Smokestack - Myself, Luke Smith and Dave the drummer. Your donation is your entry fee - good cause, great music!

8th nov - private party

Saturday 15th november - The Fox, Ashford - with Dave Ferra
Katie Bradley and Dave Ferra fuse together some wonderful down-home blues.
Dave Ferra on slide, harmonica and kazoo. lots of gospel, Big Bill Broonzy, Jimmy Reed, and Eric Bibb.
Less than 20 minutes drive from Canterbury, Big pub, big sofa's and an open fire. Perfect for the winter blues!

14th December - The Smack , Whitstable- with David Purdy
KING DAVID makes a rare local appearance. he sings like a dream, and plays guitar, like the best of blues royalty.
David and Katie B blend everything they have in common - edgy, stylish blues.

27th December - The Anchor, Faversham - Stormy Monday Featuring Stormy Sister Caroline on guitar and vocals, all the way from Galway, Eire. Fine R & B, no holds barred performance from the fantastic Mr James Bradley

Check WWW.Kentfolk.co.uk for all other local gig's


Give me a ring if you need directions to any of the gig's. Katie Bradley. 01303 271 626

---
Folk

From: Deborah Earl
Subject: Folk gig listing

Hi Beau
I got your address from the kentfolk website - great site by the way.
May I introduce myself - my name is Deborah Earl (Debs to my friends) and I also work at UKC in the library. Last April I put on Show of Hands in our local village hall - The Barn in Kingston.
It was a great success, selling out in a week and needing no promoting whatsoever. On the strength of that I decided to have another go - this time with the not so well known (though equally as entertaining) ColvinQuarmby. This is happening on Saturday November lst, again the the Kingston Barn, Kingston, nr Canterbury at 7.30pm. Tickets £9 from me on (01227)831493 If you've not heard of them they are difficult to categorise, they describe themselves as an eclectic mix of Folk/Pop/Country/Skiffle - so make of that what you will! Could you please
include it in your listings and any advice you could give me for promoting this would be gratefully received as it's all fairly new to me. Many thanks

Debs
Barham
Canterbury
(01227) 831493


---
Morris

From: Amanda Peters fiddleinthesky_at_hotmail_dot_com
Subject: Wolfs Head and Vixen Morris

Wolfs Head and Vixen Border Morris
Mens and Womens side

Wolf's Head & Vixen Morris are available for Pub stands, Folk Festivals, Halloween Festivities, Beltane Bashes, Weddings, Bar Mitzvahs, Fetes & Fayres and most other types of function. The 2001 season sees the side travelling around the south and south-east of the country with a few incursions northwards.

The sides would welcome new dancers regardless of experience and musicians. E-mail us if you want to find out about practice times and venues or telephone us on 01634-404906 for further details.
Email:
info'at'wolfsheadandvixen.co.uk
(please replace 'at' with _at_ - this is an anti-spam procedure)
We practice at the Prison Officer's Social Club, Rochester Prison, Sir Evelyn Road, Rochester on Wednesday nights except for the first week of the month when practice is on Tuesday at the same venue. During the dance season it is a good idea to get in touch to see if we are practicing on a particular week.

To contact the side about bookings as well as general matters e-mail us at info'at'wolfsheadandvixen.co.uk

www.hugin.demon.co.uk/wolfshead/

Amanda Peters


---
Funding Opportunities
Some important funding opportunities from South East Folk Arts Network and South East Music Schemes - do look at these closely :
Selection for Folk / Roots Musicians 2003
A special pilot Roots music programme has been established which is open to folk, world and traditional musicians.
SEMS purpose is to help stimulate new work, new ideas and new groups by helping professional musicians gain recognition for their work. Simultaneously we offer promoters in the South East something different, unusual and interesting, and subsidize the associated risk.
SEFAN and SEMS are seeking groups of the highest calibre who have something new, different or artistically progressive to offer the region's promoters.
Each selected artist or group receives:-
up to ten subsidised engagements across the south east region

opportunities to engage in education, outreach and community development

promotion and publicity

a professional development programme which might include commissioning, careers guidance, administrative and fundraising support, tours, mentoring, business development, recording, website design, training, legal and financial assistance.
For more details, to view and listen to recently appointed artists, to download an application form, or to e-mail us, visit the website on www.semusic.co.uk
Alternatively send an sae to SEMS, 2 The Oast House, Crouch's Farm, East Hoathly,
nr Lewes, East Sussex, BN8 6QX, (01825) 841302
[Printer friendly]
---
South East Folk Arts Network

wishes to commission 3 x fixed-cost Reports as follows:-
Opportunities for Folk/Roots development in the South East. (£1,500)
Public awareness and Publicity Strategies, including web and other technology (£1,500)
Developing a Youth Placement Scheme. (£800)

Detailed descriptions of these commissions are available from
admin_at_sefan_dot_org_dot_uk



Expressions of interest to :
Penny Allen, Administrator, SEFAN
89 Hollingbury Park Avenue
Brighton
E.Sussex BN1 7JQ

Tel: 01273 541453
Fax: 01273 554189
www.sefan.org.uk

A good knowledge of the Folk/Traditional Arts sector is essential.

Applicants should provide a brief biography mentioning relevant experience. (No more than one page A4).

Closing date for application is Tuesday 30th December 2003


[Printer friendly]
SEFAN have themselves just been awarded a grant :

Announcement

The South East Folk Arts Network has been awarded £27,800 by Arts Council England, SE. This is primarily for developing a networking infrastructure across the whole region. The SE region is an 'L' shape from Southampton up through Oxfordshire to Milton Keynes and everything east below the M25 out to Kent.
SEFAN is funded as an enabler to assist folk/roots promoters, performers and educators through advice and stimulating collaborations. It is particularly keen to assist the folk community navigate the funding maze, and to help reach younger audiences and participants. It also serves to provide the community with a voice at national level and within the arts establishment.
This grant has several related themes:-

- Hold a Training Day and Conference on Folk in Education

- Starting a dedicated Folk/Roots strand in the South East Music Scheme's touring programme. Selected acts will receive about £1000 initial support for development (towards e.g. web, publicity or CD etc.) and up to 10 performances will be subsidised to venues at %40 during the year. This is targeted at placing Folk/Roots in arts and civic venues. Folk and Roots musicians are also eligible to be selected for the regular SEMS touring programme, and these schemes will be assessed jointly.
- Commission 3 studies
o Opportunities for Folk/Roots Development in the SE
o Public Awareness and Publicity Strategies
o The Viability of a Youth Project Workers Programme

- Provide financial support for meetings within the Folk/Roots community either for local geographical areas or subject areas to help stimulate collaborative work, share concerns and benefit from serendipity.
- Provide seed financial support to assist in starting new collaborations and projects, particularly those that build bridges between the Folk/Roots community and other bodies (schools, councils, venues or non-folk promoters). It can assist new collaborations between folk activists.
- The cost of SEFAN converting to a charity and not-for-profit company limited by guarantee, and other essential operating costs and publicity.
- Travel costs for building partnerships with business, councils and tourism bodies.
- Travel costs to allow SEFAN to provide advice sessions on a one to one basis for members
Membership costs £10 for individuals, clubs and small organisations and £30 for larger organisations. Contact admin_at_sefan_dot_org_dot_uk

---
From Muzikman comes information about music at an excellent venue :

Kent's Brightest Quality Music Venue
Nestling somewhere in the picturesque North Downs near Detling The Hook & Hatchet at Hucking has always been a great live music venue but now that the new owners have completely refurbished both inside and out and best of all installed music lover/singer/actress/landlady Emma Ashby the venue will prove to be a valuable asset to both her and musicians/performers alike.
Emma has managed to satisfy all the requirements of a full Public Entertainments Licence and as such we can now enjoy the proper full sound of quality live music, with hey ….more than two musicians and a magic box ….I don't believe it.
Come and see for yourselves on Monday 15th December when the fabulous Chillbillies, a seven piece funky R&B /Soul outfit from North Kent, will lead the way into Christmas for sure with not only a very full and polished sound but a great choice of popular music.
The band sports a dynamic three-piece brass section which is completely 'mind blowing' from start to finish.
There are more fantastic negotiations taking place to secure top entertainment at The Hook & Hatchet and soon there will be an awesome line up of quality music for everyone to enjoy every Monday night into 2004.
Bullet, the highly polished Blues band that rocked the Faversham Hop Festival this year will be playing their well-rehearsed assortment of original and classic material.
The cast of four are all great musicians in their own right and regularly appear in various top line ups in the UK and abroad, bringing with them a unique blend of Blues, Rhythm & Blues …with a shot of Jazz.
Watch out for Sunday nights when this veritable hot bed of live music is fostering impromptu appearances and 'jam sessions'….making music 'off the cuff' and spawning new acts as the evening freewheels into a mélange of various instruments offering their interpretation to the mixture of music presented on the night.
Further details Emma Ashby 01622 880830
Muzikman: 01227 264026
---
---
From: newsletters_at_artsoutheast_dot_co_dot_uk
To: J_dot_B_dot_W_dot_Webber_at_kent_dot_ac_dot_uk
Subject: Monthly artform listings from ArtSouthEast
Dear Beau
As you requested, find below the monthly mailout of all the events in the ArtSouthEast Diary which match your artform preferences. Below each is a link back to the ArtSouthEast Diary for more details. This month there are 32 events matching your criteria.

---

Title: Sir Patrick Moore - The Next Frontier
Artform: Storytelling
Startdate: Sunday November 2, 2003
Description: Celebrity space boffin Sir Patrick Moore returns with a second awe-inspiring lecture on space, the universe and everything! This year Sir Patrick turns his monocle ... More details: www.artsoutheast.co.uk/diarysingle.cfm?diaryid=1177
---

Title: Highly Evolved
Artform: Jazz / improvised music
Startdate: Tuesday November 4, 2003
Description: Highly Evolved return after their sell-out gig here in April. Their eclectic combination of hip hop, drum'n'bass, funk, Latin and jazz guarantees a great night ... More details: www.artsoutheast.co.uk/diarysingle.cfm?diaryid=1665
---

Title: Hungarian National Philharmonic
Artform: Classical/ orchestral music
Startdate: Wednesday November 5, 2003
Description: Conductor Zoltán Kocsis
Soloist Jenõ Jandó, Piano
Ravel Le Tombeau de Couperin
Bartók Piano Concerto No.3
Dvořák Symphony No.9 in E minor (From the New World) Op.95 On Wednesday 5 November at 7.30pm, Classical ...
More details: www.artsoutheast.co.uk/diarysingle.cfm?diaryid=1622
---

Title: Classic Romance by Candlelight
Artform: Classical/ orchestral music
Startdate: Thursday November 6, 2003
Description: No 'romantic' should miss Classic Romance by Candlelight featuring The Locrian Ensemble at The Stag on Thursday, 6 November. It's a time to indulge yourself ... More details: www.artsoutheast.co.uk/diarysingle.cfm?diaryid=1628
---

Title: Carmina Burana
Artform: Classical/ orchestral music
Startdate: Friday November 7, 2003
Description: Brighton Festival Chorus join forces with the Brighton Philharmonic Orchestra for Orff's dramatic masterpiece, Carmina Burana, based on a series of poems about the joys ... More details: www.artsoutheast.co.uk/diarysingle.cfm?diaryid=1572
---

Title: Amadeus
Artform: Classical/ orchestral music
Startdate: Sunday November 9, 2003
Description: City of London Sinfonia
Conductor Richard Hickox and Director Jonathan Best join forces again, following their hugely successful A Midsummer Night's Dream, for this unique live-music ... More details: www.artsoutheast.co.uk/diarysingle.cfm?diaryid=1406
---

Title: Mike Garrick Quartet
Artform: Jazz / improvised music
Startdate: Sunday November 9, 2003
Description: Mike Garrick is a composer, educator and pianist who has had an enormous influence on the development of British jazz over the last forty years. ... More details: www.artsoutheast.co.uk/diarysingle.cfm?diaryid=1625
---

Title: Stacey Kent
Artform: Jazz / improvised music
Startdate: Tuesday November 11, 2003
Description: Acclaimed to be the greatest living interpreter of the Great American Songbook, New Yorker Stacey Kent is coming to Horsham as part of her promotional ... More details: www.artsoutheast.co.uk/diarysingle.cfm?diaryid=1632
---

Title: Dave Gorman's Gogglewhack Adventure
Artform: Storytelling
Startdate: Friday November 14, 2003
Description: Dave Gorman's Googlewhack Adventure premiered and sold out at the Melbourne International Comedy Festival and then completed a two-week run at The Sydney Opera House, ... More details: www.artsoutheast.co.uk/diarysingle.cfm?diaryid=1164
---

Title: Treorchy Male Choir
Artform: Choral / gospel music
Startdate: Saturday November 15, 2003
Description: Since its inauspicious beginnings rehearsing in a local pub in 1883, the sounds of the Treorchy Male Choir have been heard worldwide through radio broadcasts, ... More details: www.artsoutheast.co.uk/diarysingle.cfm?diaryid=1597
---

Title: Viola Wills
Artform: Jazz / improvised music
Startdate: Tuesday November 18, 2003
Description: American star, Viola Wills, the musical sensation who gave us 'gonna get along without you now' goes back to her roots to sing her own ... More details: www.artsoutheast.co.uk/diarysingle.cfm?diaryid=1611
---

Title: London Mozart Players
Artform: Classical/ orchestral music
Startdate: Friday November 21, 2003
Description: Conductor: Andrew Parrott
Trumpet: Paul Archibald
Haydn: Symphony No. 94 in G 'Surprise'
Hummel: Trumpet Concerto
Haydn: Trumpet Concerto
Mozart: Symphony No. 36 in C 'Linz'
The London Mozart Players is regarded ...
More details: www.artsoutheast.co.uk/diarysingle.cfm?diaryid=1589
---

Title: London Community Gospel Choir
Artform: Choral / gospel music
Startdate: Friday November 21, 2003
Description: The London Community Gospel Choir are one of the most adaptable and flexible vocal groups in existence, well-known for their up-tempo gospel flair and invigorating ... More details: www.artsoutheast.co.uk/diarysingle.cfm?diaryid=1585
---

Title: Martin Speake, Dharambir Singh and Sarvar Sabri
Artform: World music
Startdate: Sunday November 23, 2003
Description: 'true multi-cultural synthesis... closely woven tapestries of sound... creating a spiritual, uplifting mood' JAZZ FESTIVAL REVIEW The Martin Speake trio mix North Indian Classical Music ...
More details: www.artsoutheast.co.uk/diarysingle.cfm?diaryid=1566
---

Title: Brighton Philharmonic Orchestra
Artform: Classical/ orchestral music
Startdate: Sunday November 23, 2003
Description: Brighton Philharmonic Orchestra
Barry Wordsworth : conductor
Clare Bentley : flute
Emma Granger : harp
John Bradbury : violin
BRITTEN : Simple Symphony
MOZART : Concerto for Flute and Harp in ...
More details: www.artsoutheast.co.uk/diarysingle.cfm?diaryid=1573
---

Title: Andy Cooper's Euro Top 8
Artform: Jazz / improvised music
Startdate: Sunday November 23, 2003
Description: Featuring 8 high-calibre musicians from 5 different European countries (including Belgium, Germany and Sweden), Andy Cooper's Euro Top 8 have been providing unforgettable jazz evenings ... More details: www.artsoutheast.co.uk/diarysingle.cfm?diaryid=1584
---

Title: Shichiseikai - Shomyou Buddhist Monks
Artform: World music
Startdate: Sunday November 23, 2003
Description: Quite probably the most unusual show the Quay has ever presented... Incense, music and the densely-layered, sutra singing of eight Shomyou buddhist monks combine to create ... More details: www.artsoutheast.co.uk/diarysingle.cfm?diaryid=1194
---

Title: Carols by Candlelight
Artform: Classical/ orchestral music
Startdate: Wednesday November 26, 2003
Description: Carols by Candlelight concert features history's very finest classical Yuletide music delivered in the most evocative of settings. Under the artistic direction of the renowned ... More details: www.artsoutheast.co.uk/diarysingle.cfm?diaryid=1645
---

Title: viola wills
Artform: Jazz / improvised music
Startdate: Sunday November 30, 2003
Description: American star, Viola Wills, the musical sensation who gave us 'gonna get along without you now' goes back to her roots to sing her own ... More details: www.artsoutheast.co.uk/diarysingle.cfm?diaryid=1612
---

Title: Four Seasons by Candlelight
Artform: Classical/ orchestral music
Startdate: Thursday December 4, 2003
Description: The Mozart Festival Orchestra, featuring David Juritz (violin), Paul Beniston (trumpet), Crispian Steele-Perkins (trumpet) and Kathryn McCusker (soprano), perform an evening of beautiful music presented ... More details: www.artsoutheast.co.uk/diarysingle.cfm?diaryid=1409
---

Title: Brighton Philharmonic Orchestra
Artform: Classical/ orchestral music
Startdate: Sunday December 7, 2003
Description: Brighton Philharmonic Orchestra
Barry Wordsworth : conductor
David Owen Norris : piano
TCHAIKOVSKY : Suite from Sleeping Beauty
RACHMANINOV : Rhapsody on a Theme of Paganini
TCHAIKOVSKY : Symphony No.4 ...
More details: www.artsoutheast.co.uk/diarysingle.cfm?diaryid=1574
---

Title: Stan Tracey
Artform: Jazz / improvised music
Startdate: Sunday December 7, 2003
Description: Stan will be playing with Andy Cleyndert on bass and Clark Tracey on drums. A legend in his own lifetime, Stan Tracey never fails to ... More details: www.artsoutheast.co.uk/diarysingle.cfm?diaryid=1626
---

Title: The New Scorpion Band
Artform: Roots / folk music
Startdate: Sunday December 7, 2003
Description: Led by the Dorset folk singer Tim Laycock, the New Scorpion Band performs traditional song and instrumental music from the British folk repertoire. The band ... More details: www.artsoutheast.co.uk/diarysingle.cfm?diaryid=1247
---

Title: viola wills
Artform: Jazz / improvised music
Startdate: Thursday December 11, 2003
Description: American star, Viola Wills, the musical sensation who gave us 'gonna get along without you now' goes back to her roots to sing her own ... More details: www.artsoutheast.co.uk/diarysingle.cfm?diaryid=1613
---

Title: Winston Nzinga
Artform: World music
Startdate: Saturday December 13, 2003
Description: Winston brings music and stories new and old, sung and told in a unique presentation, spiced with rich vocals and traditional Afro-Caribbean rhythms. Winston captures ... More details: www.artsoutheast.co.uk/diarysingle.cfm?diaryid=1213
---

Title: viola wills
Artform: Jazz / improvised music
Startdate: Sunday December 21, 2003
Description: American star, Viola Wills, the musical sensation who gave us 'gonna get along without you now' goes back to her roots to sing her own ... More details: www.artsoutheast.co.uk/diarysingle.cfm?diaryid=1614
---

Title: Brighton Philharmonic Orchestra: Beethoven and ... before Artform: Classical/ orchestral music
Startdate: Sunday January 25, 2004
Description: THE BEETHOVEN CONCERTS I: Beethoven and ... before Brighton Philharmonic Orchestra
Barry Wordsworth : conductor
Min-Jin : violin
HAYDN : Symphony No.30 in C 'Alleluja'
MOZART : Symphony No.39 in ...
More details: www.artsoutheast.co.uk/diarysingle.cfm?diaryid=1575
---

Title: Space Walking with Tim Furniss
Artform: Storytelling
Startdate: Thursday January 29, 2004
Description: One of the country's leading space journalists, Tim Furniss, takes audiences on a breath-taking journey in this entertaining personal tour of space. Enhanced by stunning ... More details: www.artsoutheast.co.uk/diarysingle.cfm?diaryid=1203
---

Title: Brighton Philharmonic Orchestra: Beethoven and ... beyond Artform: Classical/ orchestral music
Startdate: Sunday February 15, 2004
Description: THE BEETHOVEN CONCERTS II: Beethoven and ... beyond Brighton Philharmonic Orchestra
Barry Wordsworth : conductor
John Lill : piano
BEETHOVEN :Overture to Fidelio
BEETHOVEN : Piano Concerto No.3 in C ...
More details: www.artsoutheast.co.uk/diarysingle.cfm?diaryid=1576
---

Title: Brighton Philharmonic Orchestra: Beethoven and ... meanwhile in Italy Artform: Classical/ orchestral music
Startdate: Sunday February 29, 2004
Description: THE BEETHOVEN CONCERTS: Beethoven and ... meanwhile in Italy! Brighton Philharmonic Orchestra
Barry Wordsworth : conductor
Hagai Shaham : violin
ROSSINI :Overture to The Italian Girl in Algiers
PAGANINI : ...
More details: www.artsoutheast.co.uk/diarysingle.cfm?diaryid=1577
---

Title: Brighton Philharmonic Orchestra
Artform: Classical/ orchestral music
Startdate: Saturday March 13, 2004
Description: Brighton Philharmonic Orchestra
Barry Wordsworth : conductor
François-Joël Thiollier : piano
DEBUSSY : Prélude à l'après-midi d'un faune
SATIE : Trois Gymnopédies
RAVEL : Piano Concerto in G
RAVEL : Piano ...
More details: www.artsoutheast.co.uk/diarysingle.cfm?diaryid=1579
---

Title: Brighton Philharmonic Orchestra
Artform: Classical/ orchestral music
Startdate: Sunday March 28, 2004
Description: Brighton Philharmonic Orchestra
Barry Wordsworth : conductor
Sarah Williamson : clarinet
Michael Maine : organ
BRITTEN : The Young Person's Guide to the Orchestra
ARNOLD : Clarinet Concerto No.2
SAINT-SAENS : ...
More details: www.artsoutheast.co.uk/diarysingle.cfm?diaryid=1578
---

This email has been brought to you by ArtSouthEast, the arts portal for the south and south east of England. Visit at www.artsoutheast.co.uk/index.cfm Best regards,
Ian Westbrook, Editor, ArtSouthEast
ian_at_artsoutheast_dot_co_dot_uk


---
---
From: Vic & Tina Smith tinvic_at_globalnet_dot_co_dot_uk
Subject: Five items of Folk News from Sussex

1] FOLK AT THE ROYAL OAK, LEWES, THURSDAYS AT 8pm.
Station Street, Lewes
Enquiries:- (01273) 478124 or 881416
Email tinvic_at_globalnet_dot_co_dot_uk

Here is our programme for the rest of 2003:-
Oct 30th * £4.00 * GINA LE FAUX
A great all-round performer- fine singer and sensitive guitar player and the best English fiddler around.
Nov 6th * collection * POST BONFIRE OPEN NIGHT
Nov 13th * £4.00 * BRYAN PETERS
Traditional songs unaccompanied and to guitar and tunes played on melodeon and anglo-concertina. A fine entertainer.
Nov 20th * £4.00 * DAVE ARTHUR, PETE COOPER & CHRIS MORETON Dave brings along the musicians who played on his excellent recent album "Return Journey" Songs and tunes from Britain and The States
Nov 27th * £4.00 * JANE & AMANDA THRELFALL, ROGER EDWARDS & MARTIN ELLISON The sisters sing beautifully together and receive wonderful accompaniments on guitar, melodeon and concertina.
Dec 4th * collection * LATE NIGHT SHOPPING OPEN NIGHT
Dec 11th * £5.00 * THE JOHN KIRKPATRICK CHRISTMAS SHOW
A sort of one-man version on the famed "Wassail" tour.
Dec 18th * CHRISTMAS PARTY NIGHT
Dec 25th * CLOSED
Jan 1st * CLOSED
We start 2004 with Bob Copper's Birthday Celebrations (Jan 8th). Other guests in the new year will include Martin Carthy & Norma Waterson, Martyn Wyndham-Read and No Man's Band, Dick Gaughan, Judy Cook. Micheal Marra. Our website is at www.users.globalnet.co.uk/~tinvic

Those of you with listings/ gig guides etc. are asked kindly to include these dates amongst them.
**********
2] ROCKET RADIO - FOLK MUSIC AND WORLD MUSIC PROGRAMMES.
Rocket Radio will be back in the Lewes area for a three-week period in late October / November. The frequency on FM is 87.8
Vic Smith will presenting two weekly programmes. For potential listeners outside the broadcast area there will be streaming audio from the station's website at www.rocketradio.org.uk
Here is his schedule:-
Wed. 29th October 6-7pm Folk Music - including an interview with SHIRLEY COLLINS
Sun. 2nd November 8-10pm World Music - including an interview with KEN KEPPELER & JEANIE McLERIE of BAYOU SECO.
Wed 5th November 3-4pm Folk Music - including an interview with IAN KEAREY. Wed 12th November 6-7pm Folk Music- including an interview with DAVE ARTHUR. Sun 16th November 8-10pm World Music - including an interview with ROGER WATSON of BOKA HALAT.
Any information/gig details/suggested interviews/CDs for inclusion in the programme to Vic at the address below.
**********
3] SUSSEX FOLK GUIDE WEBSITE UPDATED
The Sussex Folk Guide Website has been updated with listings of many folk song and dance events in and around Sussex between now and the end of November . There are over 110 folk song and dance events listed on the site. You can find it at whatson.brighton.co.uk/folk
**********
4] THE FOLK DIARY
Most of the listings on the Sussex Folk Guide website are taken from the paper magazine, THE FOLK DIARY Issue no 203 covers the months of October & November. It also has adverts for various folk festivals, folk music record companies, specialist shops, instrument makers and other services. There are four pages of reviews of new folk music CDs and books. To obtain copies of this free magazine as it is published, please send SAE's to Vic Smith at the address below. It is also the address to send review copies to. The copy date for the December / January issue will be October 31st. Potential advertisers are also asked to contact Vic for a statement of our advertising rates.
************
5] INSTRUMENTAL & VOCAL WORKSHOPS IN LEWES
Valmai Goodyear - valmaigoodyear_at_aol_dot_com - continues to organise some really useful Saturday daytime instrumental work shops in Lewes. The next ones are:-
Nov 22nd BÁRA GRÍMSDÓTTIR - ICELANDIC HARMONY SINGING WORKSHOP Nov 22nd CHRIS FOSTER - GUITAR WORKSHOP
Dec 6th KEITH KENDRICK
Dec 13th NANCY KERR - FIDDLE WORKSHOP
Dec 13th JAMES FAGAN - BOUZOUKI WORKSHOP
************

+++++++++++++++++++++++
...And if you are ever looking for a good barn dance band, look no further than THE SUSSEX PISTOLS - though you should get in quickly - available dates for 2003/4 are being snapped up quickly.
Website at
www.users.globalnet.co.uk/~tinvic/pistols.htm

Vic & Tina Smith
26 Ferrers Road
LEWES
East Sussex
BN7 1PZ
England

Tel & Fax:- 01273 478124
Email:-
tinvic_at_globalnet_dot_co_dot_uk
folk_at_brighton_dot_co_dot_uk
ROYAL OAK WEBSITE:-
www.users.globalnet.co.uk/~tinvic
SUSSEX FOLK GUIDE WEBSITE:-
whatson.brighton.co.uk/folk
SUSSEX PISTOLS BARN DANCE BAND WEBSITE:-
www.users.globalnet.co.uk/~tinvic/pistols.htm
---