Download PDF Poster (2MB)

KentFolk Bluegrass Fridays in East Kent

2010

KentFolk is aiming to set up regular


Bluegrass / Southern / Old-Time / Appalachian / Cajun gigs,

in East Kent, on the third Friday of the Month, 8:30pm.

Now this may be too ambitious but :


www.kentfolk.com
---
The Events :
The first gig in this series was :
19th February 2010 (3rd Friday) - The Biggin Hillbillies - Kicking off with a local Kentish Bluegrass group - www.bigginhillbillies.co.uk - 5-piece bluegrass with James Lin on fiddle.
Well I was very pleased with how the initial event went, lots of positive comments afterwards. People came from as far as Chatham, Dover and Sevenoaks, indicating that the venue location was indeed accessible for most of East Kent. For photos and an excellent review of the first gig, posted by Leslie & George of Wild Sarsaparilla Old Timey Music see :
Bluegrass 2010-02-19 - The Biggin Hillbillies - Photo Report & Review
March - no event - too many conflicting events on 3rd Friday.
16th April 2010 (3rd Friday) - A Band Like Alice - www.abandlikealice.com - London 5-piece bluegrass with Bob Winquist on fiddle - Originally from Vancouver Island, UK's leading bluegrass fiddle player, and an organiser of the London Fiddle Festival.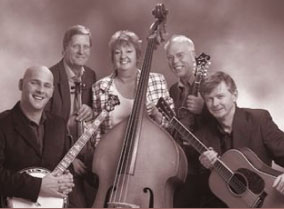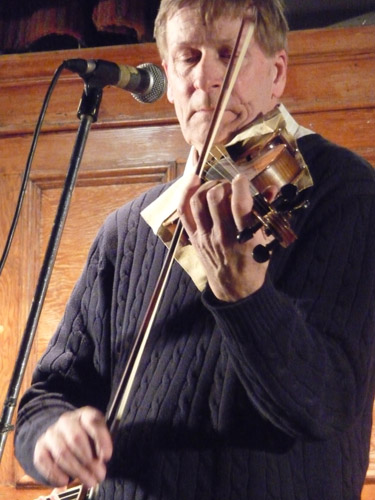 This event also attracted uniformly extremely positive comments afterwards;
Photos and video at : www.kentfolk.com/gig_reports/2010/2010-04-16_ABandLikeAlice_GroveFerry/
22nd May 2010 (3rd Saturday) - Duo Allison Williams (clawhammer banjo, vocals) & Chance McCoy (fiddle, banjo, vocals),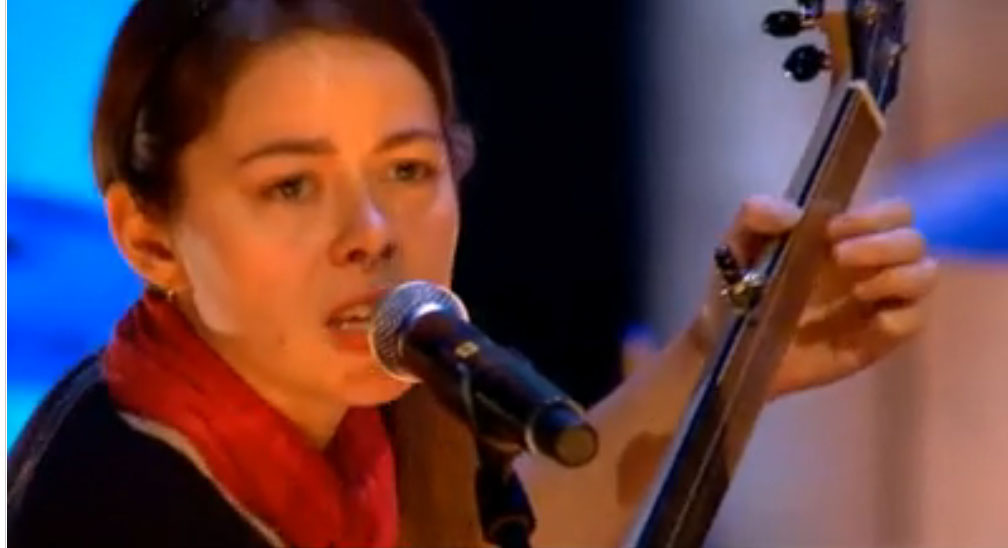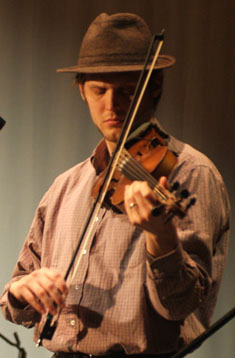 youtube.com/allisonwilliamsmusic myspace.com/chancemccoy
myspace.com/allisonwilliamsmusic www.reverbnation.com/allisonwilliams www.facebook.com/allisonwilliamsmusic
Photos and video at : 2010-05-22_AllisonWilliams+ChanceMcCoy_GroveFerry_Kent
18th June 2010 (3rd Friday) - Grassroots - 5-piece bluegrass with Rick Townend on fiddle : British Bluegrass Hall of Honour - Grassroots website : www.grassrootsband.co.uk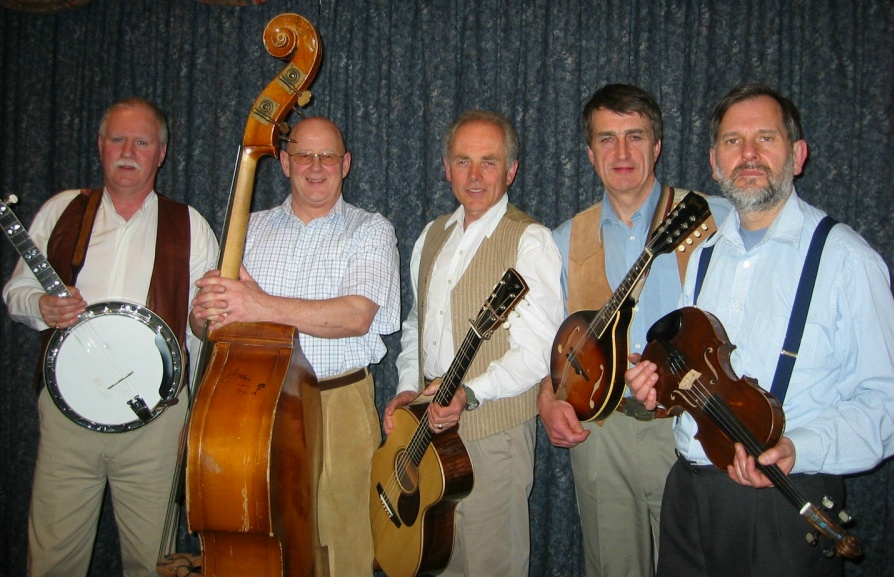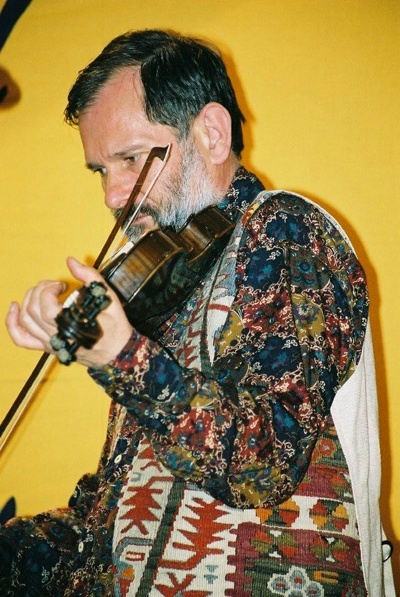 Photos and video at : 2010-06-18_Grassroots_GroveFerry
July - no event - Summer break.
20th August 2010 (3rd Friday) - The Water Tower Bucket Boys - 4 young traditional musicians from Portland, Oregon with Josh Rabie on fiddle : bluegrass / old time / country - band website : www.watertowerbucketboys.com/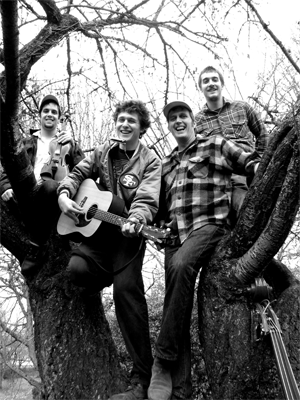 Photos and video at : 2010-08-20_WaterTowerBucketBoys_GroveFerry
September - no event - too much else happening.
15th October 2010 (3rd Friday) - Virtuoso fiddler Chris Haigh and guitarist Paul Kerr.
- bluegrass, country, western swing, blues. £10 Book
Chris Haigh is a vastly experienced fiddler, virtuoso in a wide range of fiddle styles.
He is one of the main-stays of the annual London Fiddle Convention.
The last two gigs at Grove Ferry have concluded with "Man of Constant Sorrow" ......
...... to hear what Chris Haigh and Paul Kerr do with this piece, watch this video :

London based duo Paul Kerr, guitar/vocals and Chris Haigh, fiddle/vocals perform
'Man of Constant Sorrow' from the film 'Oh Brother, Where Art Thou'.
---
Contact, tickets, further details
Beau@KentFolk.com 01227 721 736 07544 915 464
All events : 8:00pm for 8:30pm start.
---
The Venue :

The Boathouse at :
The Grove Ferry,
Upstreet,
Canterbury, CT3 4BP
01227 860 302

The Boathouse has a verandah that overlooks the River Stour. It is adjacent to the main bar which has good beers and a log fire in winter. Get there early and chill-out on the verandah by the river, or go for a walk on the marsh or by the river, then have dinner.



Photo by Danim
Map & Directions

Very central for all East Kent.

Car:

Along A28 from Canterbury towards Broadstairs, 7 minutes from Sturry - turn right when leaving Upstreet, cross railway and river, pub 1st left. Plenty of car parking space, but please park in the 'overflow' space, not right ouside the pub.

If you are coming from the North along the Thanet Way (A299) you can take the A291 at Herne Bay through Sturry, or overshoot and come back through Sarre, or (the shortest route), take the Reculver turning and come past the Gate Inn at Marshside.

Rail & Bus:

By Bus from Sturry Station :
Bus - 8A - Canterbury - Broadstairs - Direction: Westwood,
Depart Sturry, Railway Station (opp) (Stop ID: kntdptwp)
8 mins.
Arrive Upstreet, Grove Ferry Hill (opp) (Stop ID: kntdptmp)
Walk to Grove Ferry
About 8 mins.


View Larger Map - it is more correct